Press Release Overview
FRANKFURT AM MAIN 01/27/2014
New brake brand GALFER offers customized brake products for the independent aftermarket
The GALFER brand combines high quality with maximum economy

Brake products meet exact market requirements

The GALFER brand ensures customer competitiveness with interesting cost advantages
Frankfurt am Main, 27 January 2014. Custom-made for the requirements of the aftermarket – that is braking technology from GALFER. Under the roof of Continental, one of the world's leading automobile suppliers, the traditional brand's versatile brake disc and brake pad portfolio is now opening up completely new markets. Spare parts bring high quality and economy into perfect harmony – with sympathy and understanding for dealers" and workshops" requirements. "With GALFER products, Continental is providing exactly what the market needs – nothing more and nothing less," says Peter Wagner, Sales Director, Independent Aftermarket at Continental.
Like every Continental product, GALFER brake pads, brake discs and accessories impress with the highest technical quality. Starting with the selection of high-quality materials and precision machining to sophisticated logistics combined with unparalleled economy – the products more than fulfill their promise. "GALFER products are the realists in the Continental family. With this range, we concentrate consistently on the essentials and thus ensure our customers have continued success," explains Wagner.
GALFER designs its products specifically for its customers – from the initial development concept to the design of the product packaging. The company identifies with the working environment and requirements of the workshops to a corresponding degree. It adapts quickly and effectively to market fluctuations. As a result of this well-founded expertise and interesting cost advantages, Continental ensures the customers' ongoing competitiveness. This is made possible by a noteworthy proximity to workshops and dealers involved in the independent aftermarket. "We know our customers and their objectives – and with GALFER products we offer our customers exactly what they need. This is what we call the "perfect fit" brand concept," says Wagner.
"We know from a survey of dealers and workshops that there is no trust without experience. However, this is no problem with GALFER products," comments Wagner. This is becauseGALFER products are also based on the internationally successful automobile supplier's OE development expertise of Continental and well-established IAM expertise. In the past, GALFER has made its mark as an impressive OEM brand. In-depth knowledge of the industry and of the technology is a logical consequence of this wealth of experience.
Press Contact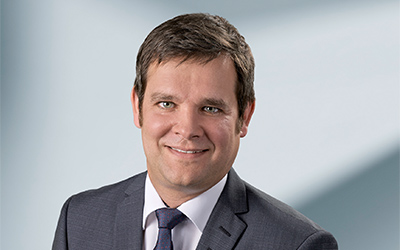 Christopher Schrecke
External Communications
Continental Division Interior Business Unit
Commercial Vehicles & Aftermarket
Guerickestrasse 7 / 60488 Frankfurt / Germany
Phone: +49 69 7603-2022
Fax: +49 69 7603-882022
christopher.schrecke@continental-corporation.com